We install industry leading Single-Plys: a PVC or TPO roof.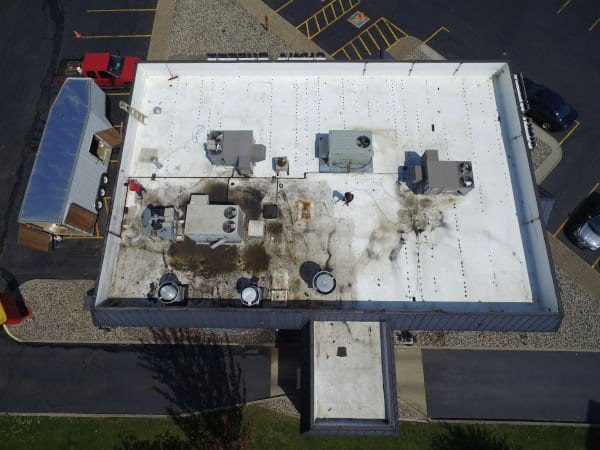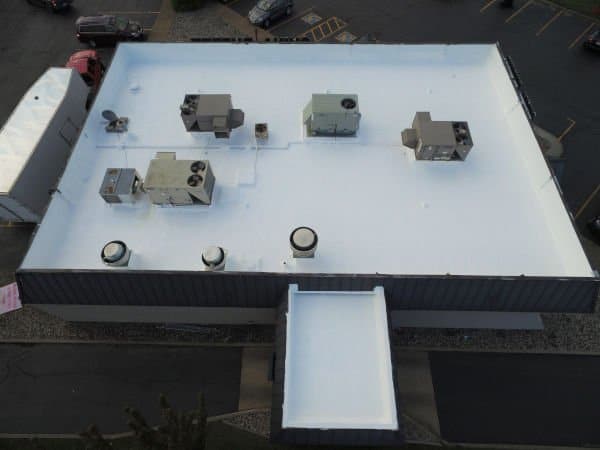 While we will try to restore your single ply roof if at all possible, sometimes a roof is too far gone and restoration is just not possible. In that case, we can install an industry leading PVC or TPO roof.
Prime Roofing offers both TPO and PVC single ply membrane roofing systems.
These premium membrane systems offer outstanding reflectivity and are resistant to a broad range of chemicals, helping to extend the life of your roof.
During installation, membrane rolls are overlapped and welded together to form an exceptionally durable, waterproof, energy-efficient shield that will deliver unsurpassed protection for years to come.
The average roof absorbs a large portion of the sun's ultraviolet rays as heat.
Our white Single-Ply Roofing System reflects 84% of the sun's heat, cooling your building and saving you as much as 30% in air conditioning costs, which means your roof is literally paying for itself. Federal tax rebates, tax credits and deductions may also offset your investment.
In many cases, the government considers re-coating a procedure that can be deducted as a maintenance cost. We also have a warranty program which offers both limited material and manufacturer-backed labor and material warranties.
The program also includes a non-prorated material warranty.
Years from now, when it's time to renew the superior protection of your roof, our single-ply membrane restoration system will do the job. Prime Roofing's elastomeric coatings provide a new, cost-effective solution for repairing and preserving approved membranes, resulting in improved energy savings. In most cases, multiple re-coats can be applied for as long as you own the building, saving you the expense of a new roof. With each re-coat, our material warranty may also be extended.
Contact us for a quote today!