Commercial Roofing and Restoration experts
Quality
We guarantee quality in our work and in our materials on every project.
Satisfaction
We pride ourselves in maintaing a high level of customer satisfaction.
Integrity
We stand behind our work and are committed to serving you.
Commercial roofing and restoration experts
We strive to run our business in an honest and fair way.
This starts by being respectful and seeking to do high quality work for a reasonable price. We also believe in using high quality materials and excellent craftsmen so that you get the best possible product.
We believe that is is important to run our business with these high standards.
Save Money
Our commerical roof restoration systems are much more cost effective than other options. Some of our systems are extremely cost effective, like our metal roof restoration. This is typically 30-50% less expensive than a full roof replacement.
Save Time
Many of our products are simpler to install than other roofing systems which means we can get the job done fast. Often we can complete the job in just a few days while other alternatives may take weeks.
Save Hassle
We've simplified every step from start to finish to take the headache out of the process. You never have to worry about costly shut-downs as we can work while you do. We also offers warranties for all of our products.
Want to learn more?
Contact us find out more about our roofing systems and to set up a free roof assessment.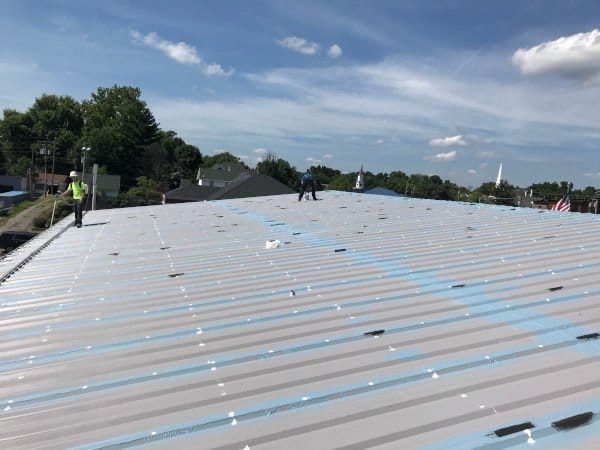 Restorations
At Prime Roofing, we like to ask a simple question: why replace your roof when you can restore it? We can save you time, money, and hassle by restoring your roof to better than new condition and we'll warranty it too! Our roof restorations systems can be used on almost any material except for traditional asphalt shingles.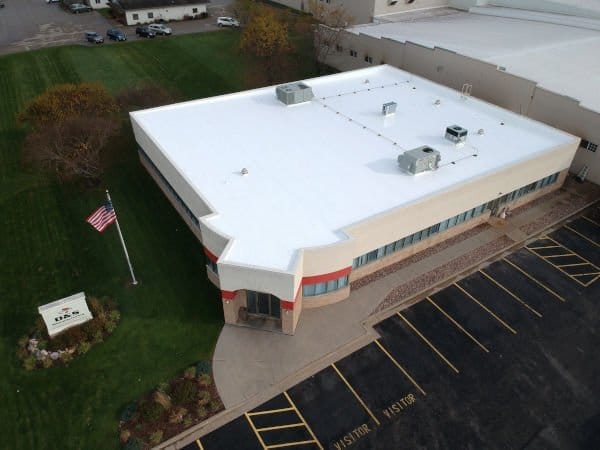 Single Ply and Membrane Roofs
We install premium Conklin PVC and TPO single ply roofs. When a new roof is needed, consider us for the job. These roofs are competively priced and long lasting. They also have the added benefit of finishing with a refelctive white surface which can dramatically reduce your cooling costs.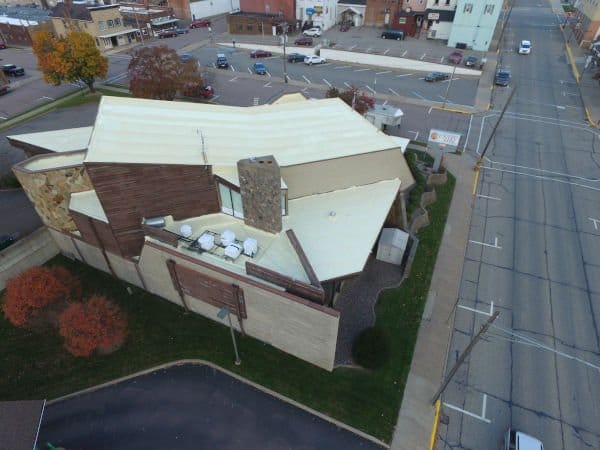 Spray Foam
Spray Polyurethane Foam (SPF) is a seamless barrier system that insulates and waterproofs your roof to save energy costs. Many building owners find the system provides a lightweight, reliable barrier that not only withstands the test of time, but is also financially advantageous – helps to  reduce heating and cooling costs.
Residential Roofing
We offer a variety of services to help maintain the roof on your home. Whether you are looking for shingles or to upgrade to metal roofing, we can make sure it's done right. We offer a wide range of styles and colors to make sure that your new roof looks great.
What do our customers think?
John and his team did an excellent job roofing my old house in addition to replacing a few windows. There's not a square spot on it and they managed to make it look beautiful. And the best part…No more leaks!! We are quite pleased and would recommend their services to all.
You men have been the best. We couldn't have had better people to do our roof. Thank you for all your work, cleanup, and just being a bunch of great, hardworking guys. You're the Best!